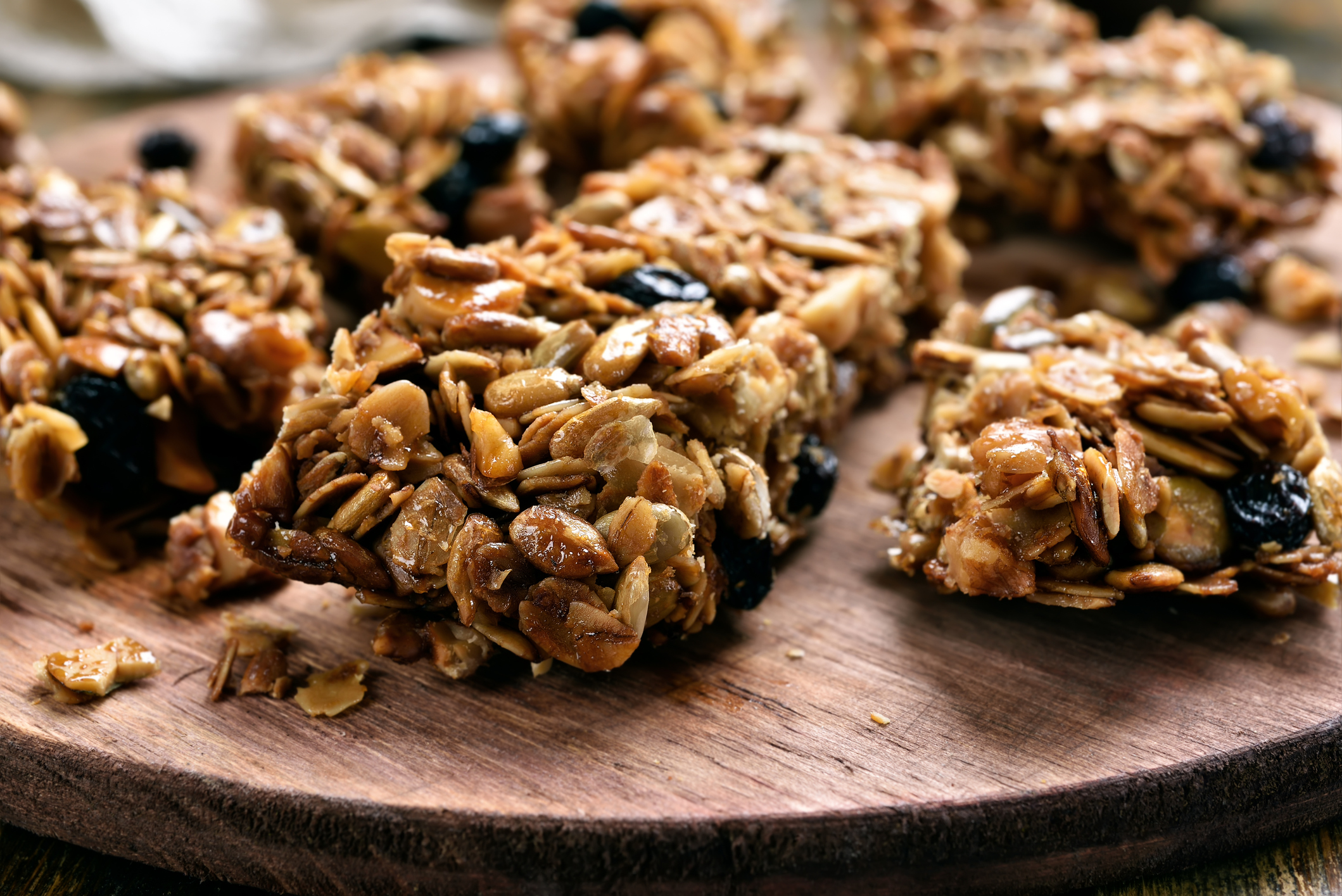 Food manufacturers know that consumers are on the hunt for healthy, store bought granola bars and the healthiest (most healthy) energy bars on the market. In response, the bar category has morphed to include rectangular-shaped iterations of just about every food category. Will these snacks and meal replacements satisfy every customer's nutrition and satisfaction requirements? No. But they do offer a new approach to bars that banish hard to chew, early adapter bars to reliquary status. Here are a few bars that recently caught our eye.
With flavors like Sundried Tomato & Basil and Bell Peppers & Green Olives, Mediterra brings a taste of the Mediterranean – and its healthy lifestyle and diet – to a bar. Packed with fiber (5 to 6 grams per bar) and protein (5 to 6 grams per bar) from nuts, seeds, vegetables and pea protein, Mediterra's bars have savory – not sweet – flavor profiles, a shift away from the familiar fruit and chocolate-loaded bars. Though they do contain a small amount of sweetener, these bars are not sugar bombs, clocking in at a mere 2 grams or less of added or naturally occurring sugars. (Mediterra also makes yogurt and oat bars which are higher in sugar.) These are nutrition bars that turn a salad bar into a billet of easy-to-transport greens.
That aisle of shelf-stable bars near the cereal and snacks is only the beginning of the bar story. The bar category is maturing – there were 226 on the market in 2015 and there are nearly 2,000 varieties available now – but sales are soaring, making room for bars to move into new aisles of the supermarket. Enter Yooli. Named for founder and CEO Yuliya Flynn, Yooli's Farmer's Cheese Bars are fresh dairy snacks infused with strawberry, vanilla or coconut.  Easily cross-merchandised with cheese, snacks or bars, Yooli can be placed in the fresh vegetables aisle, alongside fresh-cut fruit and vegetables, in the cultured dairy section with yogurt, or in a freezer with ice cream snacks.
Going after raw food enthusiasts, B Raw Bar does not heat its bars above 40–49 °C (104–120 °F) but does insist on refrigerating their bars to maintain nutrition, taste and freshness. Their Super Green bar is made with organic spirulina and chlorella which casts the soft-textured rectangle with a greenish hue. Coconut nectar and coconut shreds add subtle sweetness but this bar is all about the micro-nutrients, such as iron, potassium and copper, not to mention 9 protein grams and 5 grams of fiber, in each bar. It's a nutritional powerhouse. Made in Hawaii, B Raw Bar also comes with a natural dose of feel-good aloha.
Store bought granola bars are entering the market at a furious clip. Keep your eyes on this space as we will be back with more about how the bar category is adapting to target every consumer who eats.
If you'd like to share your perspective or discuss ours, please email
Peter Allen
to schedule a conversation.